Gold Membership - Monthly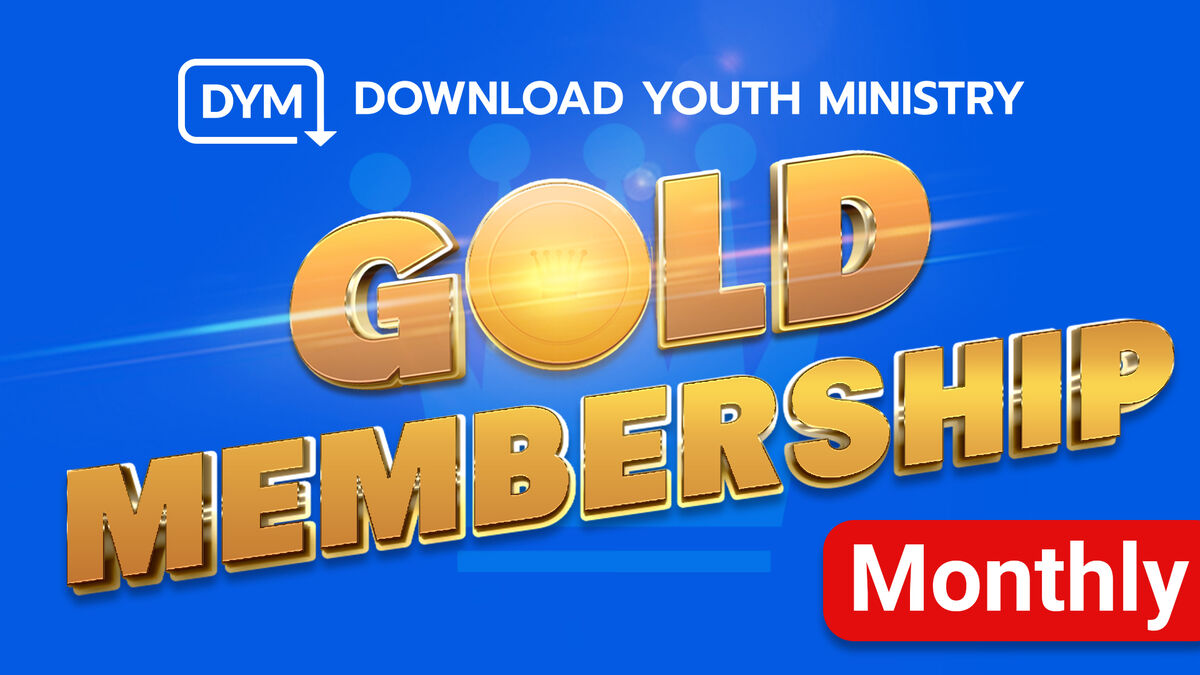 Details
Try Monthly Gold Membership for Just One Penny
Instantly unlock all Gold Member perks.
Get exclusive access to Gold Member deals and freebies August 1st through 5th during Gold Member Week.
Try our Gold Membership for a penny for 30 days!
Want an even better deal? Get Gold Membership all year long, and save $49 (compared to Monthly Gold Membership) AND get $22.22 in bonus store credit. Check out Annual Gold Membership!
----
Welcome to youth ministry made easy! The DYM Gold Membership is your solution to the common pain point in youth ministry which is... creativity. This membership gives you easy and immediate access to incredible games, teachings, videos, community, and more, for one very low price. You get incredible resources, with incredible flexibility, for incredibly low prices.
When you become a member, you get:
Five new free resources each month
$20 in your account to shop every month
35% off store prices every day
Access to the Sidekick App to create your own engaging, reusable, customizable programming elements in minutes
Access to the DYM Leader Training Video Library to train your volunteers
Access to the DYM Newsletter App to get the information you have to the people who need it
And surprise #goldmemberperks throughout the year!
Curious about exactly what's included in this membership? Go here to find out!
Yep...that's how good a DYM Gold-Level Membership is. That's why we call it "The Greatest Deal in the History of Youth Ministry!"
Why GO GOLD?
WHAT DO OUR MEMBERS THINK?
Important note: $26.99 will be automatically charged to the card on file the day you sign-up and on that same date each month.
If you are into fine print, here it is! If you don't find full value in the DYM Membership, have any questions, or have trouble canceling, you can always contact us at [email protected]. We want to help you win in any way that we can!