Bronze Membership - Monthly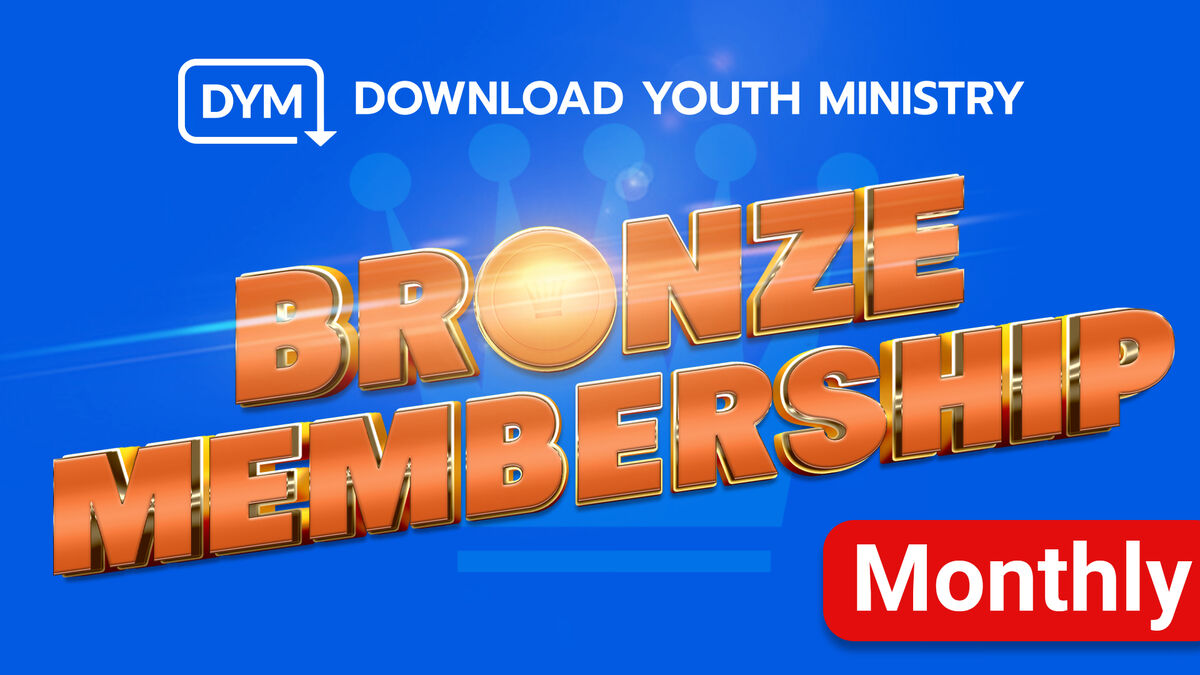 Details
When we say a DYM Membership is the "Greatest Deal in the History of Youth Ministry" we're not kidding.
A brand new GAME and VIDEO AND $5 in DYM Store credit delivered to your digital doorstep on the first of the month, every month. Plus 25% off store prices every day!
We're basically offering you 12 additional Christmas mornings every year...and saving you money 365 days a year.
And if that doesn't sound like an incredible deal to you, well, then, we will also guarantee that, during your time as a DYM Member, your heart will grow three times its size. (You know...like The Grinch's...)
Okay, we can't guarantee that. But we can guarantee your heart won't shrink from the stress of creating a new game, finding the perfect video for your lesson, keeping parents informed on upcoming dates and deadlines, or making sure your leaders are well-equipped.
Just a few of the many ways a DYM Membership saves you time...so you can do the things only you can do.
DYM. Helping Youth Workers Win.
Curious about exactly what's included in this membership? Go here to find out.
Important note: $11.99 will be automatically charged to the card on file each month beginning the day you sign-up and each month on that same date.
If you are into fine print, here it is! If you don't find full value in the DYM Membership, have any questions, or have trouble canceling, you can always contact us at [email protected]! We want to help you win in any way that we can.