Sidekick - Monthly Subscription ($11.99/mo)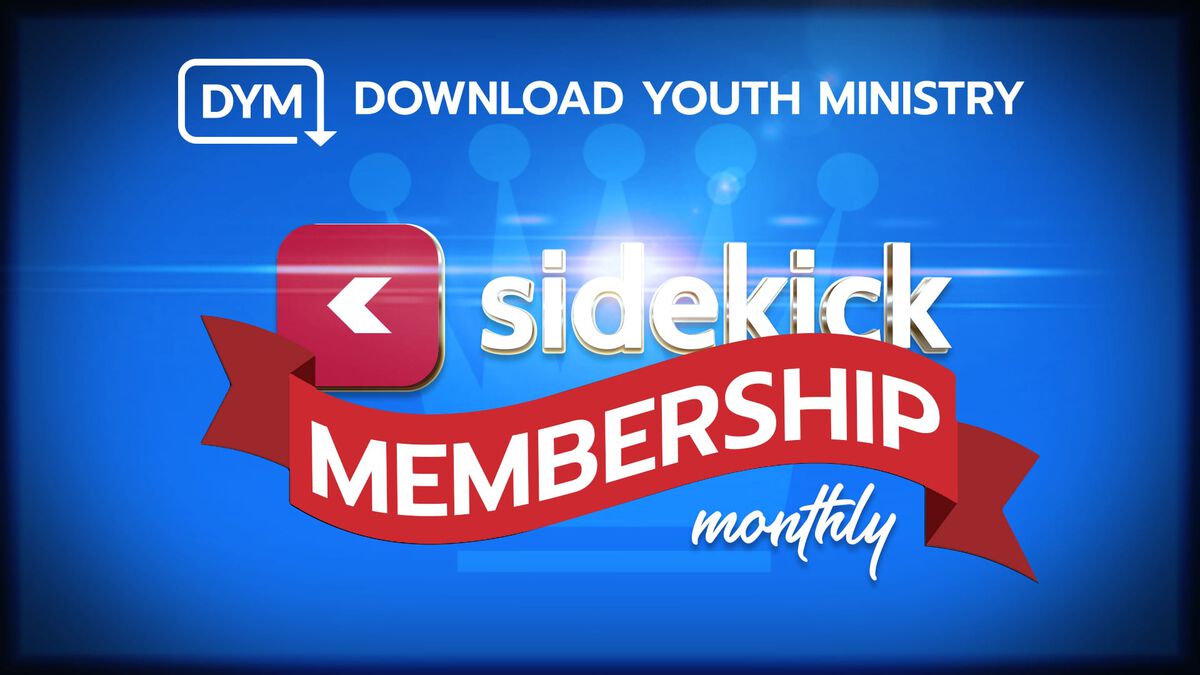 Details
Creating a fresh and engaging program each week isn't rocket science, but it can be a challenge. Especially with limited time and resources.
No matter what your week has held, you want to head into your meeting time looking and feeling prepared so you can spend your time and energy connecting with students and leaders.
What if you had a Sidekick?
Something to help you do what you are already doing week after week, but a little bit better, and in less time.
Giving you more time with students,

Lifting the full-burden of creativity and execution off your shoulders,

Creating a new world of possibilities for your program,

Helping you execute your vision in fun, fresh ways.

Sidekick is a presentation software for Mac or PC that allows you to create custom programming elements in minutes—little-to-no design skill required! Use it to play games, give announcements, make countdowns, deliver message illustrations, and more!
Let us help make your week a little bit easier…save time and stress while creating engaging programs.
Look and feel like the hero you are… with your creative programming Sidekick.
Get unlimited access for just $11.99 a month*.
Important note:

$11.99 will be automatically charged to the card on file the day you sign-up and on that same date each month.
If you don't find full value in Sidekick, have any questions, or have trouble canceling, you can always contact us at [email protected]!
We want to help you win in any way that we can.